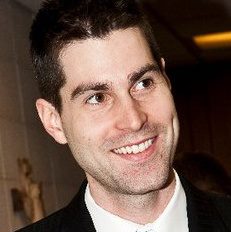 The Mark
My name is Mark Hubert. You can find my business or affiliations here. If you think I can help you or your business in any way please contact me!
Bay Area Granite & Marble - Contact me if I can help with any stone project you may have!
Founder - GroundRoof, LL - Full service marketing firm - Holding company for Web Property's
Board Member - The Celebrate Committee, Inc

blog
← Back to blog
About
I'm Mark Hubert and I do things right.
Stone – Bay Area Granite & Marble
I am always expanding my knowledge in the stone industry and can help you with any size project.   From the quarry to you, I get it done correctly, the first time.
GroundRoof, LLC Update
My side business is starting to pivot!  I am turning my company, GroundRoof, LLC, into a technology company.  We have started to build scalable internet products and look forward to updating you once we are ready.
Do NOT Worry!  I will continue to offer my customers the great support I have always done.  I will continue printing your business cards, flyers, banners ect.  I will continue offering design services,  I will continue with website developments and so on.  Same great service, Same great MARK, More exciting ideas!
The GroundRoof team will continue to evolve.  Just because we still offer some of the things we are known for:
Web Design and Development • Graphic Design • Commercial Printing • Interactive Marketing • Online Media Buying • Search Engine Marketing • Social Marketing
Doesn't mean we can't keep building new fun things in house!  We are excited to show you soon.
I'm a proud member of The Celebrate Committee, the great people behind Celebrate De Pere.
"Our mission is to maintain the Celebrate De Pere Festival so it can be used as a main fundraiser for the area's non-profit organizations, with special consideration given to veteran's service groups."
Celebrate De Pere has donated over 2.6 million dollars to the local community! PA systems from small to large venues
View comments →
contact
Contact info
Name: Mark Hubert
E-mail: Mark@MarkHubert.Net