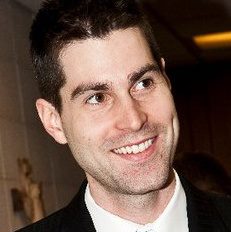 The Mark
My name is Mark Hubert. You can find my business or affiliations here. If you think I can help you or your business in any way please
contact me!
  Founder -
GroundRoof, LLC
First Web Property - Public announcement coming soon. Website has launched!
Co-Founder - Public announcement coming soon! (Might be an app for that!)
Board Member -
The Celebrate Committee, Inc
blog
← Back to blog
About
I'm Mark Hubert and I do Marketing. 
Interactive Marketing • Online Media Buying • Search Engine Marketing • Web Design and Development • Web Based Software Applications •  Live Events
CHANGE
I am Mark Hubert and my business is starting to pivot!  I am turning my company, GroundRoof, LLC, into a technology company.  We have started to build scalable internet products and look forward to updating you once we are ready.  Website property's and maybe even a few apps are up my sleeve.  
I'm a proud member of The Celebrate Committee, the great people behind Celebrate De Pere.
"Our mission is to maintain the Celebrate De Pere Festival so it can be used as a main fundraiser for the area's non-profit organizations, with special consideration given to veteran's service groups."
Celebrate De Pere has donated over 2 million dollars to the local community!
Spots for online ads in Appleton, advertising campaigns using creative ideas to get your product noticed for Green Bay, Long form video production for YouTube to promote your products services in Madison, we provide Madison with online ecommerce solutions for big and small businesses in any area, database credit card processing for your website, training videos or demos, code sites with ASP.NET for web apps in MySQL or SQL on linux or win server, HD cameras can be rented including go Pro hero waterproof camera for POV shots, EOS 550D t2i camera with super 35mm sensor for shallow depth of field effects, field mixer boom pole zepplin windscreen for any remote production, web programming for online applications to enhance the user experience, serving greater Wisconsin for over 10 years, video projection for live events with screens sound audio PA systems from small to large venues
View comments →
contact
Contact info
Name: Mark Hubert
E-mail: Mark@MarkHubert.Net