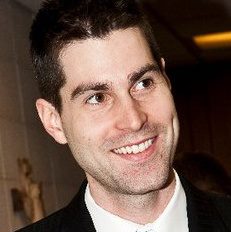 The Mark
My name is Mark Hubert. You can find my business or affiliations here. If you think I can help you or your business in any way please
contact me!
Founder -
GroundRoof, LLC
First Web Property - Public announcement coming soon. Website has launched!
Co-Founder - Public announcement coming soon! (Might be a app for that!)
Board Member -
The Celebrate Committee, Inc
blog
How to Make Video – Do's and Dont's
Article written by: Lorraine Grula
TEN DO'S FOR MAKING VIDEO
1. DO have good lighting.
Good lighting is probably the single biggest determining factor in the quality of your video image. Good lighting on an average camera will get you a better picture lousy lighting on a fantastic camera.
2. DO have good sound.
Viewers will put up with poor image quality before they will tolerate poor sound quality. If they can not hear your video they will click out of it.
View comments →
Turning Your Videos Into Customers
Another great video from
David at The Rise To The Top
about how your business can use video.  If you like this video but don't currently follow David please check out his site
The Rise To The Top
.  He posts content up every Monday, Wednesday and Friday so there is always a great interview waiting for you!
Video after the Jump.
View comments →
contact
Contact info
Name: Mark Hubert
E-mail: Mark@MarkHubert.Net