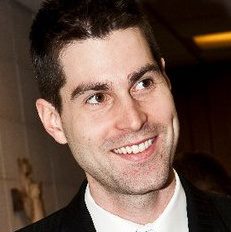 The Mark
My name is Mark Hubert. You can find my business or affiliations here. If you think I can help you or your business in any way please contact me!
Antolini Luigi & C Spa - Promotion of Antolini natural stone materials in the United States & Canada.
Founder - GroundRoof, LL - From the Ground to the Roof we can help with your needs. In house web properties in the stone & commercial real estate fields along with consulting services.
blog
← Back to blog
5 Ps To Successful Online Video
Another one from Web Marketing Today.  In this interview they talk with Grant Crowell from REELSEO.Com.  Grant gives you his 5 Ps to successful online video.  They are:
1. Plan
2. Practice
3. Publish
4. Promote
5. Perform
Its only 8 minutes and worth a watch!
Video after the Jump.
Do you have a great video idea for your business? Need help coming up with some ideas?  Need help executing the 5 P's?

I can handle all your business marketing needs from social media to feature films,  Just give me a call or Email.

View comments →