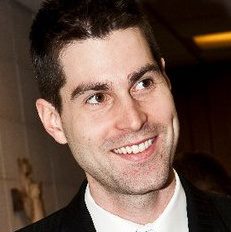 The Mark
My name is Mark Hubert. You can find my business or affiliations here. If you think I can help you or your business in any way please contact me!
Antolini Luigi & C Spa - Promotion of Antolini natural stone materials in the United States & Canada.
Founder - GroundRoof, LL - From the Ground to the Roof we can help with your needs. In house web properties in the stone & commercial real estate fields along with consulting services.
blog
What Is Foursquare And Why Its Important To Your Business
Is your business using Foursquare yet?  Should you be? Location based services like this a growing rapidly and can really make a big difference in your company's social media strategy.  I have compiled a few videos to help you get aware of what Foursquare is and why it could be great for your business!  Let me know what you think in the comments.  Do you use Foursquare or another location based service?  Will you ever?  Does your business? If so how has it worked for your business?
View comments →
Facebook and Skype Readying Deep Integration Partnership
Is a Facebook and Skype integration partnership on its way?  According to the article linked below,  YES!  Integration of SMS, voice chat and Facebook Connect.  Now I have been using Google's Voice (markhubert0ATgmail.com)  every day for a few weeks making calls for work to not overload my cell phone and the service is great!  (witch may need to be a whole different post!) But I also have a Skype Account (MarkHubert1 or look me up by email!) and I must admit right away my parents beat me to using this service.  I also would use it much more if calling non skype people didn't cost.  I pay for one phone already and now with Google offering Voice for free calls in the US I don't have the need for the cheaper minutes.  An integration with Facebook i think is a great step and move forward for Skype.  The amount of US users will greatly increase and availability to call someone for free will greatly increase.  With the recent advancements with online "phone, video, calling, chat" (or whatever you would like to call it) services lately it brings my interest back and think this may be a industry to keep an eye on again.  Things may get easyer for the whole online chat/calling world soon witch is great.  If I could only use one instead of Google (Voice and Chat), Yahoo (Chat) Facebook, Skype and whatever else is on the daily menu!
Read the full article here:
Exclusive: Facebook and Skype Readying Deep Integration Partnership.
View comments →