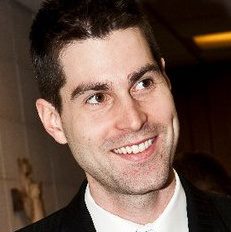 The Mark
My name is Mark Hubert. You can find my business or affiliations here. If you think I can help you or your business in any way please contact me!
Antolini Luigi & C Spa - Promotion of Antolini natural stone materials in the United States & Canada.
Founder - GroundRoof, LL - From the Ground to the Roof we can help with your needs. In house web properties in the stone & commercial real estate fields along with consulting services.
blog
← Back to blog
Turning Your Videos Into Customers
Another great video from
David at The Rise To The Top
about how your business can use video.  If you like this video but don't currently follow David please check out his site
The Rise To The Top
.  He posts content up every Monday, Wednesday and Friday so there is always a great interview waiting for you!
Video after the Jump.
RISE #60: Turning Your Videos Into Customers With Craig Daniel From Visible Gains
Read more and see the full post at: https://blog.therisetothetop.com/2010/04/turn-videos-customers-craig-daniel-visible-gains/#ixzz12BJOhTon

I can handle all your business marketing needs from social media to feature films,  Just give me a call or Email.

View comments →