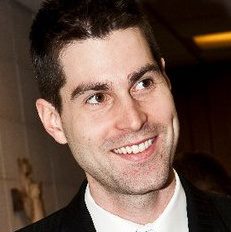 The Mark
My name is Mark Hubert. You can find my business or affiliations here. If you think I can help you or your business in any way please contact me!
Antolini Luigi & C Spa - Promotion of Antolini natural stone materials in the United States & Canada.
Founder - GroundRoof, LL - From the Ground to the Roof we can help with your needs. In house web properties in the stone & commercial real estate fields along with consulting services.
blog
How to Make Video – Do's and Dont's
Article written by: Lorraine Grula
TEN DO'S FOR MAKING VIDEO
1. DO have good lighting.
Good lighting is probably the single biggest determining factor in the quality of your video image. Good lighting on an average camera will get you a better picture lousy lighting on a fantastic camera.
2. DO have good sound.
Viewers will put up with poor image quality before they will tolerate poor sound quality. If they can not hear your video they will click out of it.
View comments →
Turning Your Videos Into Customers
Another great video from
David at The Rise To The Top
about how your business can use video.  If you like this video but don't currently follow David please check out his site
The Rise To The Top
.  He posts content up every Monday, Wednesday and Friday so there is always a great interview waiting for you!
Video after the Jump.
View comments →
Video Marketing in 2010 – Don't Get Left Behind!
Article written by Louise Marsden
If you're into Internet Marketing at the moment, you'll have realized that Social Media Marketing is absolutely huge and one of the best ways of utilizing Social Media is by using Video.
Video Marketing in 2010 is without a doubt the most powerful 'free' marketing method available and the 'quickest' way to bring you results. If you're not using video marketing at this point in time you'll definitely get left behind.
View comments →
Jay-Z And Warren Buffett Talk With Steve Forbes
I can honestly say I didn't see this interview coming. Warren Buffett and Jay-Z sit down and talk with Steve Forbes about success and giving back. These two are different in so many ways but also find so many things in common. I thought it was an interesting interview and so I thought I would share. Enjoy and let me know what you think in the comments below.
Video after the jump
View comments →
Online Video For Entrepreneurs 101
Found this video on TheRiseToTheTop.com about online video for entrepreneurs. Its a great quick overview of some tips to get started with online video for your business.
David says if you find yourself asking "How will I look? What if I suck? What camera should I use? What should I talk about? How will this help my business? Where do I post my video? How do I make sure the sound isn't crappy? I have $0 to spend, what do I do?" then this interview is a great start.
I can handle all your business marketing needs from social media to feature films,  Just give me a call or Email.

Video after the jump

View comments →