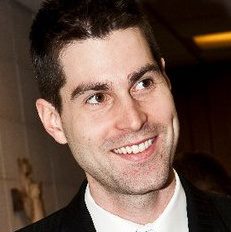 The Mark
My name is Mark Hubert. You can find my business or affiliations here. If you think I can help you or your business in any way please contact me!
Antolini Luigi & C Spa - Promotion of Antolini natural stone materials in the United States & Canada.
Founder - GroundRoof, LL - From the Ground to the Roof we can help with your needs. In house web properties in the stone & commercial real estate fields along with consulting services.
blog
How to Make Video – Do's and Dont's
Article written by: Lorraine Grula
TEN DO'S FOR MAKING VIDEO
1. DO have good lighting.
Good lighting is probably the single biggest determining factor in the quality of your video image. Good lighting on an average camera will get you a better picture lousy lighting on a fantastic camera.
2. DO have good sound.
Viewers will put up with poor image quality before they will tolerate poor sound quality. If they can not hear your video they will click out of it.
View comments →
5 Winning Social Media Campaigns to Learn From
Mashable.com posted an article on five social media campaigns from the past year.  They tell you what they did, what worked, and what flopped.  Gap, Toy Story 3, AOL's Lifestream, Starbucks and Mountain Dew are the five company's they highlight and talk most in depth about.  In the "Speed Round" They make sure they highlight a few more must talk about campaigns they left out of the main article.  Old Spice, Google Chrome, The Last Exorcism and Ford made that list.
If your looking for your next idea to get attention for you company, involved with social media marketing or just interested in what others are currently doing in social media this article is a must read.
View comments →
How Babbaco Creatively Used Online Video To Launch A Product
Found this video on TheRiseToTheTop.com about online video, live streaming and launching a product.  Its a great story about a successful product launch using live streaming video.
I was planning on sharing this with someone I talked briefly about live streaming video with today and thought everyone else might like to see it.  To learn more or connect with Jessica please visit Davids page TheRiseToTheTop.com
I can handle all your business marketing needs from social media to feature films,  Just give me a call or Email.

Video after the jump

View comments →