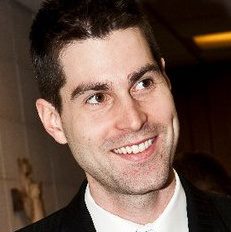 The Mark
My name is Mark Hubert. You can find my business or affiliations here. If you think I can help you or your business in any way please contact me!
Antolini Luigi & C Spa - Promotion of Antolini natural stone materials in the United States & Canada.
Founder - GroundRoof, LL - Update Coming Soon! From the Ground to the Roof we can help with your needs. Excited to give everyone an update in April 2018! Always expanding our knowledge in the stone industry and can help you with any size project. From the quarry to you, we get it done correctly, the first time.
blog
The Power of Mobile
A great presentation from Susannah Fox on the Power of mobile internet.  This was prepared for Mayo Transform 2010 : Thinking Differently About Health Care.
To view detailed commentary and graphics used in her presentation Click Here.
Video after the Jump.
View comments →
Tips For Your Mobile Website
A few tips about mobile websites today.  With so much internet traffic coming from phones  these days and no stop to the mobile internet growth seen soon its a place every business must be.   I also find most business don't even know much about mobile websites.  I have often ask if a customer has a mobile website and they look at me with confusion most of the time.  Turns out they often use the internet on there phone but never even visit there own site to find out how it displays.
View comments →
Bay Area Granite & Marble's new website
Bay Area Granite & Marble is dedicated to enriching the homes and businesses in Wisconsin through superior craftsmanship and by offering the most exquisite selection of granite, marble and stone to enhance any interior or exterior furnishing. They pledge to establish lasting relationships with there customers' through trust, competitive prices, complete customer satisfaction and a rejuvenating transformation of each customers' unique project.  I would like to introduce BAGM's all new website.
View comments →