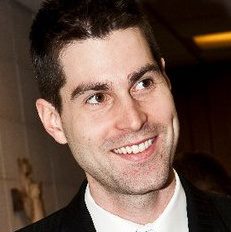 The Mark
My name is Mark Hubert. You can find my business or affiliations here. If you think I can help you or your business in any way please contact me!
Antolini Luigi & C Spa - Promotion of Antolini natural stone materials in the United States & Canada.
Founder - GroundRoof, LL - From the Ground to the Roof we can help with your needs. In house web properties in the stone & commercial real estate fields along with consulting services.
blog
Intuit and Why Mobile Matters with extra on Mophie payment system
In this video from  Tech Crunch TV they interview Jeff Clavier.  Jeff is the Chief architect at Intuit and he talks all about the company's new consumer and mobile payment initiatives.  Lets forget about Turbo Tax and Quick Books (witch you may already use at your business) for a few minutes and learn about what else we can expect out of this great company.
View comments →
Importance of web video to your marketing
Blendtec has blended many things and done a great job with web video.  So well in fact that they have increased there sales 700% and reminded people how good there blenders are.
This video from Web Marketing Today talks about a few creative ideas in online video marketing.
View comments →