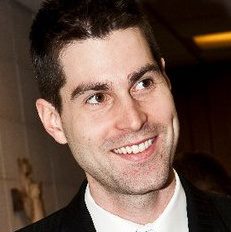 The Mark
My name is Mark Hubert. You can find my business or affiliations here. If you think I can help you or your business in any way please contact me!
Antolini Luigi & C Spa - Promotion of Antolini natural stone materials in the United States & Canada.
Founder - GroundRoof, LL - Update Coming Soon! From the Ground to the Roof we can help with your needs. Excited to give everyone an update in April 2018! Always expanding our knowledge in the stone industry and can help you with any size project. From the quarry to you, we get it done correctly, the first time.
blog
← Back to blog
Importance of web video to your marketing
Blendtec has blended many things and done a great job with web video.  So well in fact that they have increased there sales 700% and reminded people how good there blenders are.
This video from Web Marketing Today talks about a few creative ideas in online video marketing.
Blendtec does a great job drawing attention to there products using online video.  Here is one of them blending a Vuvuzela for all of you that watched the world cup.
This post is just to get you thinking.  Get the wheels spinning and ideas flowing.  Have you thought about online video for your company?  Do you currently use this media to promote?
Do you have a great video idea for your business? Need help coming up with some ideas?
I can handle all your business marketing needs from social media to feature films,  Just give me a call or Email.

View comments →