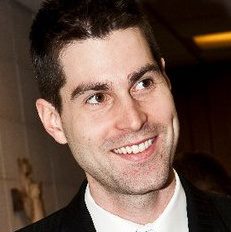 The Mark
My name is Mark Hubert. You can find my business or affiliations here. If you think I can help you or your business in any way please contact me!
Antolini Luigi & C Spa - Promotion of Antolini natural stone materials in the United States & Canada.
Founder - GroundRoof, LL - From the Ground to the Roof we can help with your needs. In house web properties in the stone & commercial real estate fields along with consulting services.
blog
Intuit and Why Mobile Matters with extra on Mophie payment system
In this video from  Tech Crunch TV they interview Jeff Clavier.  Jeff is the Chief architect at Intuit and he talks all about the company's new consumer and mobile payment initiatives.  Lets forget about Turbo Tax and Quick Books (witch you may already use at your business) for a few minutes and learn about what else we can expect out of this great company.
View comments →
The Power of Mobile
A great presentation from Susannah Fox on the Power of mobile internet.  This was prepared for Mayo Transform 2010 : Thinking Differently About Health Care.
To view detailed commentary and graphics used in her presentation Click Here.
Video after the Jump.
View comments →
Importance of web video to your marketing
Blendtec has blended many things and done a great job with web video.  So well in fact that they have increased there sales 700% and reminded people how good there blenders are.
This video from Web Marketing Today talks about a few creative ideas in online video marketing.
View comments →
Audio: Google Instant, Mobile Web, Testing for Email marketing
Marketing Over Coffee (click for full write up or other great podcasts) talks about some interesting things in this podcast that I think some of you might like.  What does the new Google Instant mean for keyword marketing and SEO?  John and Chris can tell you.  They also go into some Email marketing and testing click threw rates.  Are you getting everything you can out of your email lists?  Can you get a better click threw percentage?  Learn a little how to test to find out!
Interesting note: Mobile search traffic has grown 50% in the first half of this year!
I can handle all your business marketing needs from social media to feature films,  Just give me a call or Email.

View comments →
Tips For Your Mobile Website
A few tips about mobile websites today.  With so much internet traffic coming from phones  these days and no stop to the mobile internet growth seen soon its a place every business must be.   I also find most business don't even know much about mobile websites.  I have often ask if a customer has a mobile website and they look at me with confusion most of the time.  Turns out they often use the internet on there phone but never even visit there own site to find out how it displays.
View comments →