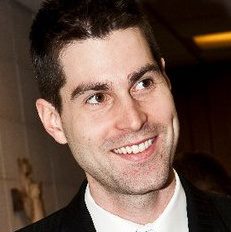 The Mark
My name is Mark Hubert. You can find my business or affiliations here. If you think I can help you or your business in any way please contact me!
Antolini Luigi & C Spa - Promotion of Antolini natural stone materials in the United States & Canada.
Founder - GroundRoof, LL - From the Ground to the Roof we can help with your needs. In house web properties in the stone & commercial real estate fields along with consulting services.
blog
Video Marketing – 5 Ways To Attract Prospects Through Video Marketing
Article Written by Josh Taylor
There is no question that online video marketing is on the rise. Viral video opportunities are endless when you use the right strategies to create and post your videos online. Video marketing has a long lifespan as videos stay online forever and videos that you post today could still be getting views a year from now. Google's algorithms consider how many times a video is viewed which is important for showing up in Google search results!
View comments →
Importance of web video to your marketing
Blendtec has blended many things and done a great job with web video.  So well in fact that they have increased there sales 700% and reminded people how good there blenders are.
This video from Web Marketing Today talks about a few creative ideas in online video marketing.
View comments →