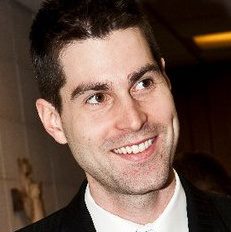 The Mark
My name is Mark Hubert. You can find my business or affiliations here. If you think I can help you or your business in any way please contact me!
Antolini Luigi & C Spa - Promotion of Antolini natural stone materials in the United States & Canada.
Founder - GroundRoof, LL - From the Ground to the Roof we can help with your needs. In house web properties in the stone & commercial real estate fields along with consulting services.
blog
What you should know about Facebook Places
Facebook Places is a location based service of facebook. You may be familiar with a Foursquare….This is much the same but in many ways different. I have attached two videos and some links to help you understand and lean a little more about Facebook Places. If you own a retail establishment (restaurants, cafe, store, bank, ext.), You may want to start using these services.
View comments →
Get Video Into Your Social Media Marketing
In this great episode of Social Media Examiner TV Mari Smith talk about how you can integrate video into your social media marketing. I posted links to websites she talks about below but for the full article and write up please visit Social Media Examiner.
So what kind of content is right for your business?  Mari gives a few ideas like How-to's, News, Screen Cast, Interviews or even tips.  She also goes into a little more on how long your video should be and what is inportant when filming/producing your video. Have questions on how or where to distribute your videos once you make them?  Mari gives you some ideas!  Remember Social Media Examiner is a great resource and if you haven't checked the site out yet, You should!!
Video after the Jump
View comments →
How to Turbo-Boost Your Facebook Page with Apps
Social Media Examiner Tv put out a great video about some of the apps available for business Facebook pages.  Mari Smith talks about:
How you can automate your blog updates to your Facebook page.  (There are many ways to do this)
Using live video and Chat apps
Rules for contests on Facebook
Apps for contests on Facebook
And much more!
View comments →