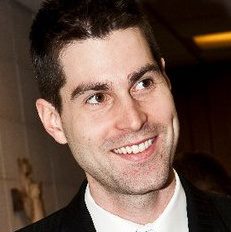 The Mark
My name is Mark Hubert. You can find my business or affiliations here. If you think I can help you or your business in any way please contact me!
Antolini Luigi & C Spa - Promotion of Antolini natural stone materials in the United States & Canada.
Founder - GroundRoof, LL - From the Ground to the Roof we can help with your needs. In house web properties in the stone & commercial real estate fields along with consulting services.
blog
← Back to blog
How to Turbo-Boost Your Facebook Page with Apps
Social Media Examiner Tv put out a great video about some of the apps available for business Facebook pages.  Mari Smith talks about:
How you can automate your blog updates to your Facebook page.  (There are many ways to do this)
Using live video and Chat apps
Rules for contests on Facebook
Apps for contests on Facebook
And much more!
Links to sites she talks about in order in witch they appear:
What do you think of these Facebook aps?  Did she leave any out?  What are your favorites?  I would love to hear about what you use on your business Facebook pages.  Leave a comment below.
Need help getting your business going with Facebook apps?

I can handle all your business marketing needs from social media to feature films,  Just give me a call or Email.

View comments →