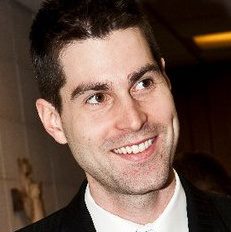 The Mark
My name is Mark Hubert. You can find my business or affiliations here. If you think I can help you or your business in any way please contact me!
Antolini Luigi & C Spa - Promotion of Antolini natural stone materials in the United States & Canada.
Founder - GroundRoof, LL - From the Ground to the Roof we can help with your needs. In house web properties in the stone & commercial real estate fields along with consulting services.
blog
What you should know about Facebook Places
Facebook Places is a location based service of facebook. You may be familiar with a Foursquare….This is much the same but in many ways different. I have attached two videos and some links to help you understand and lean a little more about Facebook Places. If you own a retail establishment (restaurants, cafe, store, bank, ext.), You may want to start using these services.
View comments →
How to Turbo-Boost Your Facebook Page with Apps
Social Media Examiner Tv put out a great video about some of the apps available for business Facebook pages.  Mari Smith talks about:
How you can automate your blog updates to your Facebook page.  (There are many ways to do this)
Using live video and Chat apps
Rules for contests on Facebook
Apps for contests on Facebook
And much more!
View comments →
Social media revolution or a fad?
Found this video the other day and thought some of the numbers were interesting.  Now I didn't fact check this but it should give you an interesting perspective on really how big social media is in today's world and how inportant it is for your business to be involved.
Video after the jump
View comments →
5 Winning Social Media Campaigns to Learn From
Mashable.com posted an article on five social media campaigns from the past year.  They tell you what they did, what worked, and what flopped.  Gap, Toy Story 3, AOL's Lifestream, Starbucks and Mountain Dew are the five company's they highlight and talk most in depth about.  In the "Speed Round" They make sure they highlight a few more must talk about campaigns they left out of the main article.  Old Spice, Google Chrome, The Last Exorcism and Ford made that list.
If your looking for your next idea to get attention for you company, involved with social media marketing or just interested in what others are currently doing in social media this article is a must read.
View comments →
How to Create Effective Facebook Ads – 12 Golden Rules
Facebook ads allow you to set up a highly targeted ad campaign that will bring hundreds of new visitors to your site.
But you have to remember that Facebook is a social networking site and to be successful with your ad campaign, you need to be aware of a few do's and don'ts. So, in this article I am going to run through some of the golden rules on how to create effective Facebook ads. But first off, here is a short reminder of the….
5 Reasons Why You Should Advertise On Facebook
View comments →
About Me
A little on everything I do:
Unfortunately this entire website is no where close to finished.  I will be posting better, more detailed information on everything soon.  For now please follow me on your favorite social network!
Commercial Real Estate:  You will be able to find all current listings and information on the Commercial Real Estate page, find the link at the top right corner of this page.
Events:  I am currently involved in the planning of a few events and will be posting more information in the events page of this site.  If you are looking for help with your event please contact me.
Websites:  I am creating a few websites at this time.  More information will be posted in the websites page of this site.  Currently I have two business sites I am working on and my own. (MarkHubert.Net)  Unfortunately this site is not even close to completed but if you check back I will be posting links to the other sites.
Marketing/Social Media:  I am currently involved in marketing and social media marketing.  I currently handle all social network marking for a a few private company's and Celebrate De Pere.  Information page coming soon!
View comments →