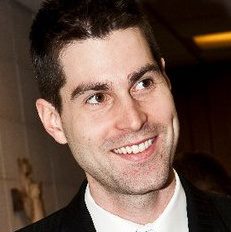 The Mark
My name is Mark Hubert. You can find my business or affiliations here. If you think I can help you or your business in any way please contact me!
Antolini Luigi & C Spa - Promotion of Antolini natural stone materials in the United States & Canada.
Founder - GroundRoof, LL - From the Ground to the Roof we can help with your needs. In house web properties in the stone & commercial real estate fields along with consulting services.
blog
← Back to blog
How to Create Effective Facebook Ads – 12 Golden Rules
Facebook ads allow you to set up a highly targeted ad campaign that will bring hundreds of new visitors to your site.
But you have to remember that Facebook is a social networking site and to be successful with your ad campaign, you need to be aware of a few do's and don'ts. So, in this article I am going to run through some of the golden rules on how to create effective Facebook ads. But first off, here is a short reminder of the….
5 Reasons Why You Should Advertise On Facebook
1. High quality, targeted traffic: Ads can be targeted….
according to peoples likes and interests
at specific age groups
by location – country, state or city
by language
at people connected or not connected to specific fb pages, groups or applications
at men or women, or both
according to people's relationship status or birthday
according to people's education, college or major subject, or their workplace or organisation

2. Cost Per Click is less than on Google AdWords
3. There is Less competition and your ads will be shown
4. People are spending more and more time on Facebook and are therefore more likely to see your ads
5. Rules are far less rigid than on Google
Golden Rules For A Highly Effective Facebook Ad
Your Ad should be engaging and attention grabbing, but without being unduly sensationalist.
Your Ad should promise something of value. Think of your target audience and aim to fulfill a need they may have or deal with a frustration they may be experiencing
Ad cannot be shocking or offensive
Image is a must. Your image should tell a story, be relevant and attention grabbing. Tests have shown that pictures of smiling females get more clicks
Headlines in the form of a question have been shown to be highly effective
Only use capitals where grammatically correct. Capitalising all words in a header as you would on Google AdWords is not acceptable. Nor is typing an entire word in capitals, such as "FREE". But sometimes you can get away with it, so it's worth playing around
No incomplete thoughts. Sentences need to be complete.
Do not use repeated punctuation marks. So "a sentence….." or "a sentence!!!" is not acceptable
Do not use of incorrect spelling, slang, abbreviations or symbols
Your landing page should contain value driven information in text or video. Do not use company landing pages.
Consider advertising your Facebook page. You can even create a capture page on your Facebook page. Advertising your Facebook page offers the advantage of cheaper clicks and you get viral traffic. If someone "likes" your page, it will also gain exposure to all their friends and you will get some free visits and hopefully more "likes"
Set your daily budget according to what you wish to spend – Facebook will deliver, so there is no need to inflate your budget
Follow these simple rules on how to create an effective Facebook ad and you are sure to have no problems getting your ad approved by Facebook. Before you know it you will be reaping the benefits of targeted, quality traffic to your site.
I can handle all your business marketing needs from social media to feature films,  Just give me a call or Email.

View comments →