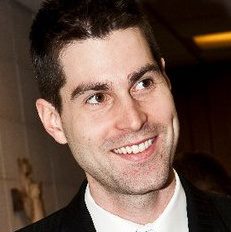 The Mark
My name is Mark Hubert. You can find my business or affiliations here. If you think I can help you or your business in any way please contact me!
Antolini Luigi & C Spa - Promotion of Antolini natural stone materials in the United States & Canada.
Founder - GroundRoof, LL - From the Ground to the Roof we can help with your needs. In house web properties in the stone & commercial real estate fields along with consulting services.
blog
Now Accepting Freelance and contract marketing work!!
That's right Lady's and Gentlemen. I'm accepting freelance and contract marketing work. Whats that mean for you?
More detailed, more dedicated, more productive, more cost effective and MORE ACTION!
So you ask why should I hire you to help my company with marketing?  I will give you three quick reasons:
Dedication.  I'm willingness to walk the extra mile to achieve excellence for you.
I have what it takes solve your marketing problems and get your business the exposure you deserve!
I'm the solution you have been looking for!
So have you been thinking of expanding your social media presence?  Are you on Facebook, Twitter, Foursquare or Google in the right ways?  Are you getting the most out of the time or money you spend on your marketing?  Are your paid marketing campaigns obtaining the results you would like? I'm not just talking TV, Radio, outdoor and print but your Google Adwords or Facebook ads?  Could someone with experience do better?  Could your time be used for more productive things at your business?  I can help!
There is nothing to small or to large.  I have the knowledge or contacts to get it done the RIGHT way for you!
Oh I thought I would give you three bullet points on why to hire me to:
I'm a nice guy.
I get things done.
Your really cool and so am I! (like two peas in a pod)
So pick up your phone and call me or shoot me an
Email Today to find out more on how I can help you and your business!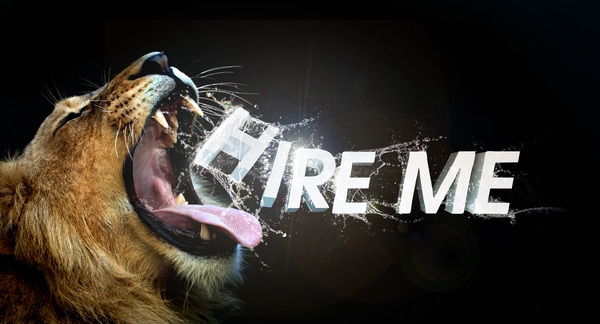 photo credit: https://www.behance.net
View comments →
Tips For Your Mobile Website
A few tips about mobile websites today.  With so much internet traffic coming from phones  these days and no stop to the mobile internet growth seen soon its a place every business must be.   I also find most business don't even know much about mobile websites.  I have often ask if a customer has a mobile website and they look at me with confusion most of the time.  Turns out they often use the internet on there phone but never even visit there own site to find out how it displays.
View comments →
Facebook and Skype Readying Deep Integration Partnership
Is a Facebook and Skype integration partnership on its way?  According to the article linked below,  YES!  Integration of SMS, voice chat and Facebook Connect.  Now I have been using Google's Voice (markhubert0ATgmail.com)  every day for a few weeks making calls for work to not overload my cell phone and the service is great!  (witch may need to be a whole different post!) But I also have a Skype Account (MarkHubert1 or look me up by email!) and I must admit right away my parents beat me to using this service.  I also would use it much more if calling non skype people didn't cost.  I pay for one phone already and now with Google offering Voice for free calls in the US I don't have the need for the cheaper minutes.  An integration with Facebook i think is a great step and move forward for Skype.  The amount of US users will greatly increase and availability to call someone for free will greatly increase.  With the recent advancements with online "phone, video, calling, chat" (or whatever you would like to call it) services lately it brings my interest back and think this may be a industry to keep an eye on again.  Things may get easyer for the whole online chat/calling world soon witch is great.  If I could only use one instead of Google (Voice and Chat), Yahoo (Chat) Facebook, Skype and whatever else is on the daily menu!
Read the full article here:
Exclusive: Facebook and Skype Readying Deep Integration Partnership.
View comments →
5 Winning Social Media Campaigns to Learn From
Mashable.com posted an article on five social media campaigns from the past year.  They tell you what they did, what worked, and what flopped.  Gap, Toy Story 3, AOL's Lifestream, Starbucks and Mountain Dew are the five company's they highlight and talk most in depth about.  In the "Speed Round" They make sure they highlight a few more must talk about campaigns they left out of the main article.  Old Spice, Google Chrome, The Last Exorcism and Ford made that list.
If your looking for your next idea to get attention for you company, involved with social media marketing or just interested in what others are currently doing in social media this article is a must read.
View comments →
How to Create Effective Facebook Ads – 12 Golden Rules
Facebook ads allow you to set up a highly targeted ad campaign that will bring hundreds of new visitors to your site.
But you have to remember that Facebook is a social networking site and to be successful with your ad campaign, you need to be aware of a few do's and don'ts. So, in this article I am going to run through some of the golden rules on how to create effective Facebook ads. But first off, here is a short reminder of the….
5 Reasons Why You Should Advertise On Facebook
View comments →