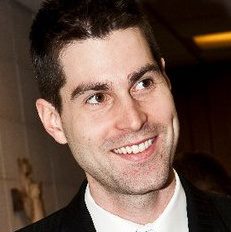 The Mark
My name is Mark Hubert. You can find my business or affiliations here. If you think I can help you or your business in any way please contact me!
Antolini Luigi & C Spa - Promotion of Antolini natural stone materials in the United States & Canada.
Founder - GroundRoof, LL - From the Ground to the Roof we can help with your needs. In house web properties in the stone & commercial real estate fields along with consulting services.
blog
Social media revolution or a fad?
Found this video the other day and thought some of the numbers were interesting.  Now I didn't fact check this but it should give you an interesting perspective on really how big social media is in today's world and how inportant it is for your business to be involved.
Video after the jump
View comments →
Jay-Z And Warren Buffett Talk With Steve Forbes
I can honestly say I didn't see this interview coming. Warren Buffett and Jay-Z sit down and talk with Steve Forbes about success and giving back. These two are different in so many ways but also find so many things in common. I thought it was an interesting interview and so I thought I would share. Enjoy and let me know what you think in the comments below.
Video after the jump
View comments →
Top 100 Global Brands
Watched this video on Yahoo Finance the other day about Interbrand's annual top 100 "Best Global Brands.  A company brand is important,  Not only to the biggest of company's but to local business also.  How is your company's brand?  What are you doing to further your brand ?
View comments →
5 Winning Social Media Campaigns to Learn From
Mashable.com posted an article on five social media campaigns from the past year.  They tell you what they did, what worked, and what flopped.  Gap, Toy Story 3, AOL's Lifestream, Starbucks and Mountain Dew are the five company's they highlight and talk most in depth about.  In the "Speed Round" They make sure they highlight a few more must talk about campaigns they left out of the main article.  Old Spice, Google Chrome, The Last Exorcism and Ford made that list.
If your looking for your next idea to get attention for you company, involved with social media marketing or just interested in what others are currently doing in social media this article is a must read.
View comments →
Online Video For Entrepreneurs 101
Found this video on TheRiseToTheTop.com about online video for entrepreneurs. Its a great quick overview of some tips to get started with online video for your business.
David says if you find yourself asking "How will I look? What if I suck? What camera should I use? What should I talk about? How will this help my business? Where do I post my video? How do I make sure the sound isn't crappy? I have $0 to spend, what do I do?" then this interview is a great start.
I can handle all your business marketing needs from social media to feature films,  Just give me a call or Email.

Video after the jump

View comments →
How to Create Effective Facebook Ads – 12 Golden Rules
Facebook ads allow you to set up a highly targeted ad campaign that will bring hundreds of new visitors to your site.
But you have to remember that Facebook is a social networking site and to be successful with your ad campaign, you need to be aware of a few do's and don'ts. So, in this article I am going to run through some of the golden rules on how to create effective Facebook ads. But first off, here is a short reminder of the….
5 Reasons Why You Should Advertise On Facebook
View comments →
How Babbaco Creatively Used Online Video To Launch A Product
Found this video on TheRiseToTheTop.com about online video, live streaming and launching a product.  Its a great story about a successful product launch using live streaming video.
I was planning on sharing this with someone I talked briefly about live streaming video with today and thought everyone else might like to see it.  To learn more or connect with Jessica please visit Davids page TheRiseToTheTop.com
I can handle all your business marketing needs from social media to feature films,  Just give me a call or Email.

Video after the jump

View comments →
Pete Bethune's New Facebook page
You may know him as the founder and skipper of Earthrace (world record for going around the globe in a boat, and they did it with biofuel!)  or from the Ady Gil and the Sea Shepherd Crew on the TV show Whale Wars.  Pete has made the world a better place by creating awareness for anti whaling, renewable fuels and sustainable living.  I  think it may say it best on the Earthrace website:
View comments →
Bay Area Granite & Marble's new website
Bay Area Granite & Marble is dedicated to enriching the homes and businesses in Wisconsin through superior craftsmanship and by offering the most exquisite selection of granite, marble and stone to enhance any interior or exterior furnishing. They pledge to establish lasting relationships with there customers' through trust, competitive prices, complete customer satisfaction and a rejuvenating transformation of each customers' unique project.  I would like to introduce BAGM's all new website.
View comments →
About Me
A little on everything I do:
Unfortunately this entire website is no where close to finished.  I will be posting better, more detailed information on everything soon.  For now please follow me on your favorite social network!
Commercial Real Estate:  You will be able to find all current listings and information on the Commercial Real Estate page, find the link at the top right corner of this page.
Events:  I am currently involved in the planning of a few events and will be posting more information in the events page of this site.  If you are looking for help with your event please contact me.
Websites:  I am creating a few websites at this time.  More information will be posted in the websites page of this site.  Currently I have two business sites I am working on and my own. (MarkHubert.Net)  Unfortunately this site is not even close to completed but if you check back I will be posting links to the other sites.
Marketing/Social Media:  I am currently involved in marketing and social media marketing.  I currently handle all social network marking for a a few private company's and Celebrate De Pere.  Information page coming soon!
View comments →